Bang and Olufsen Beomaster 6000. Rosewood.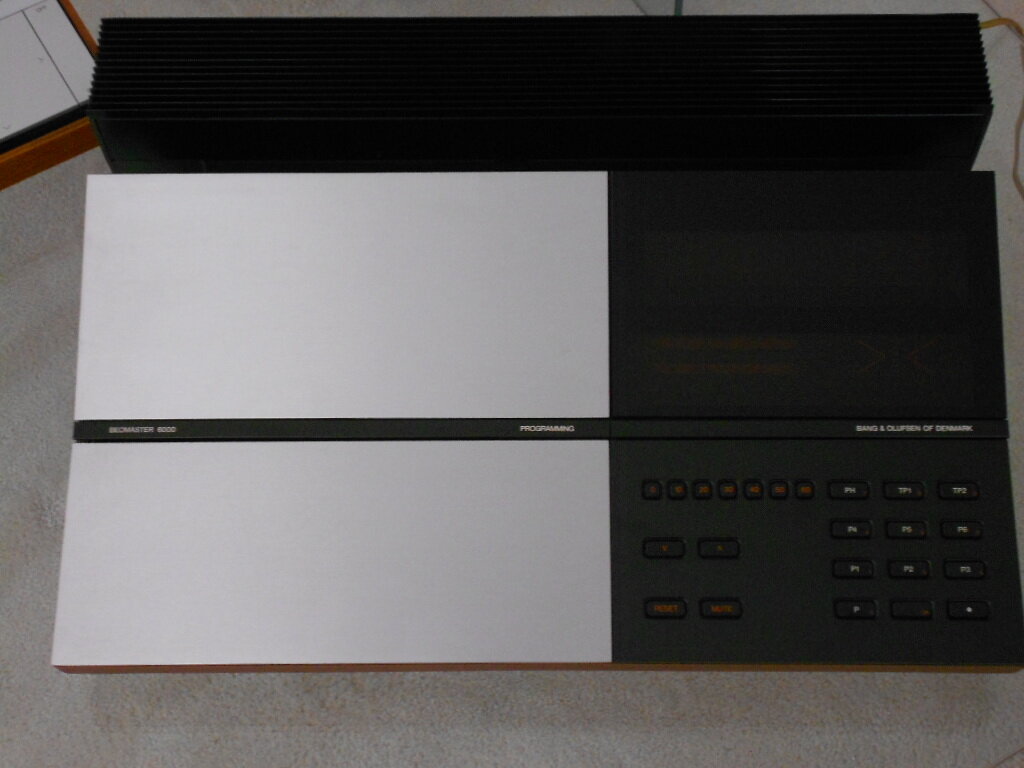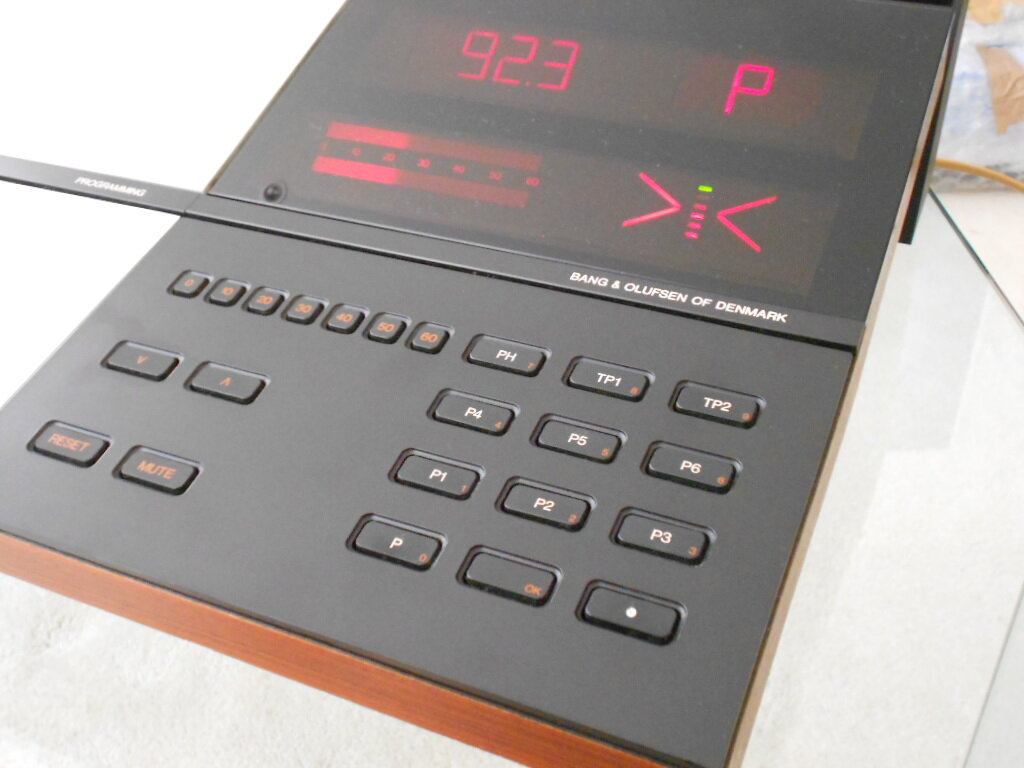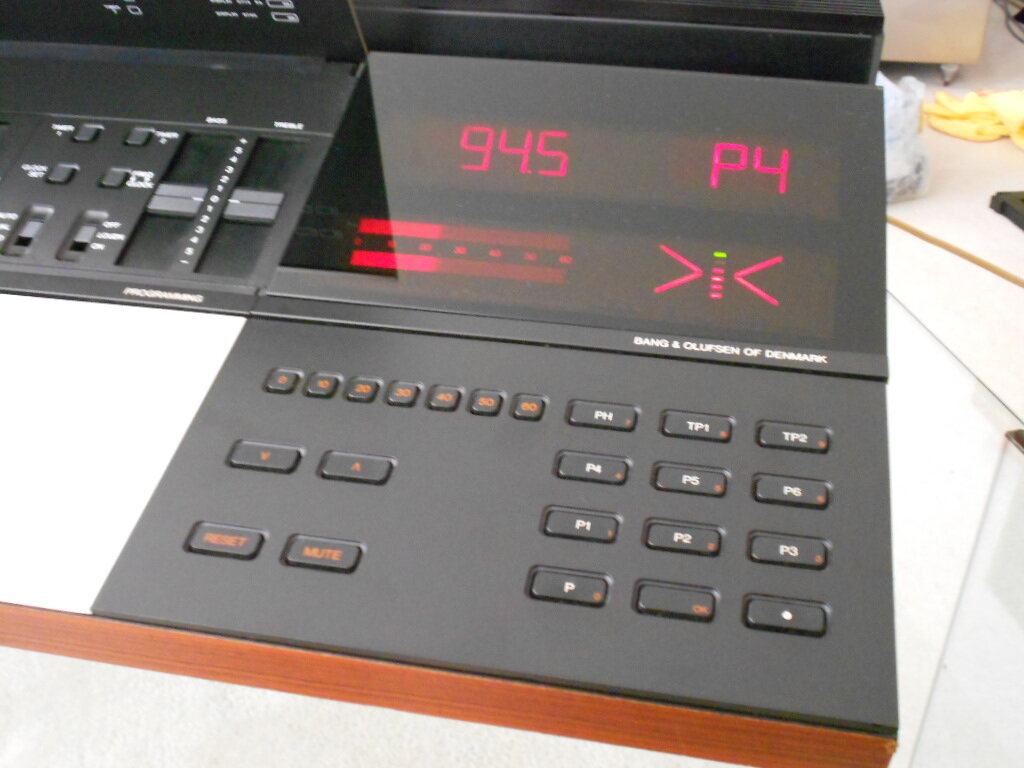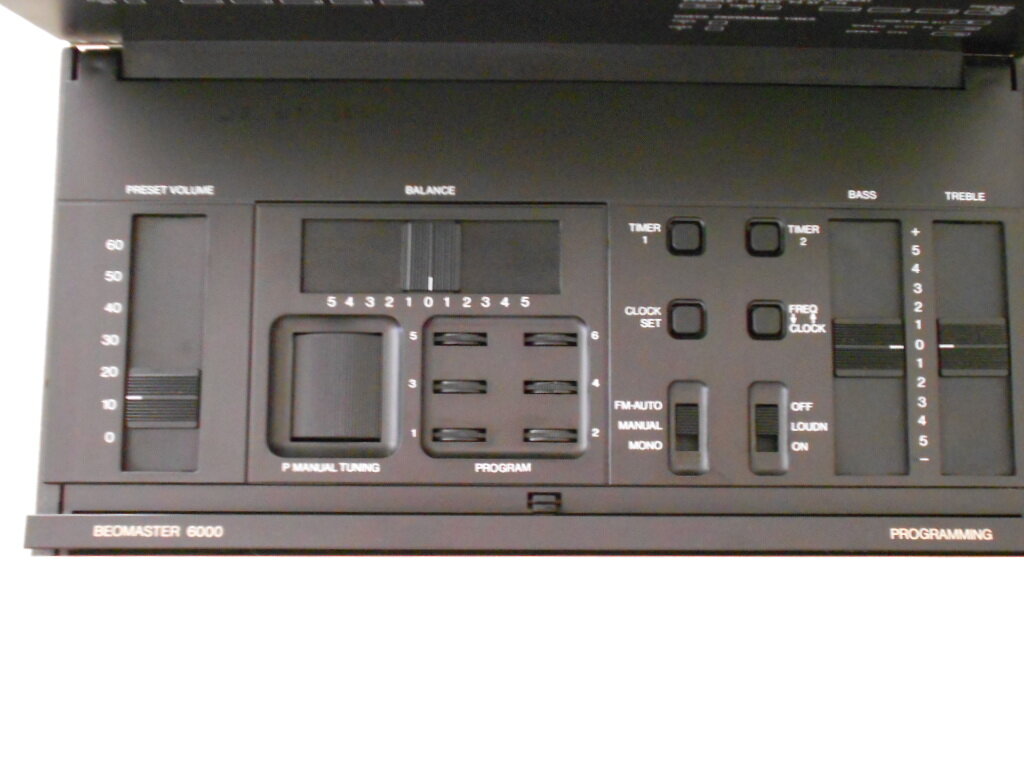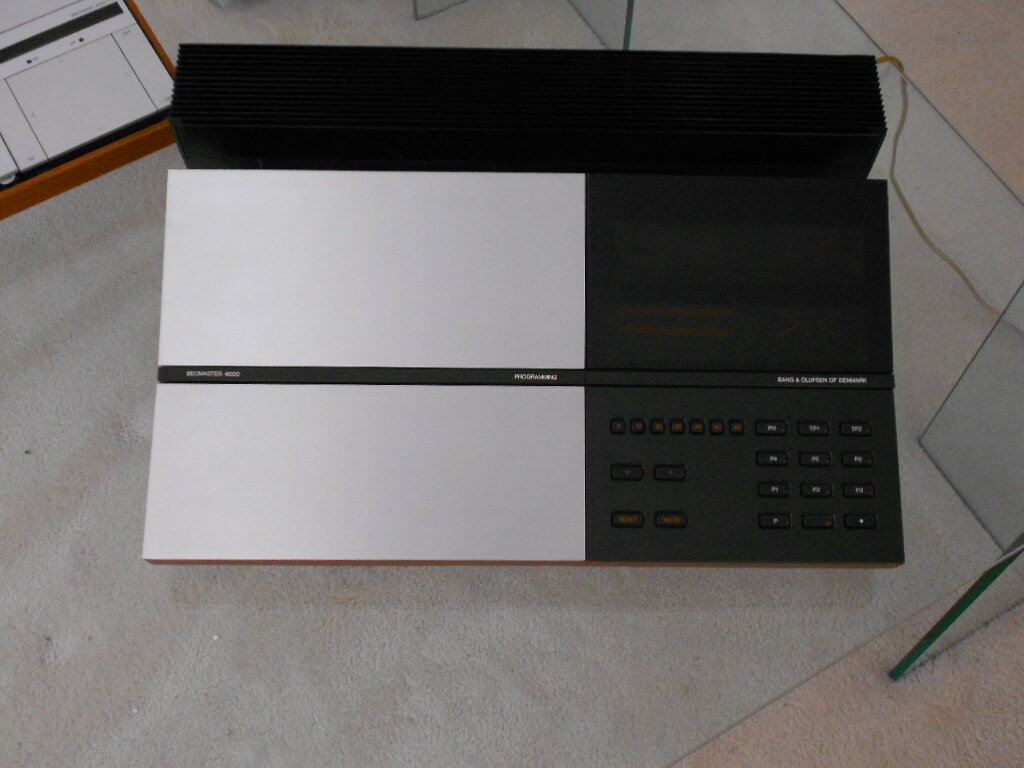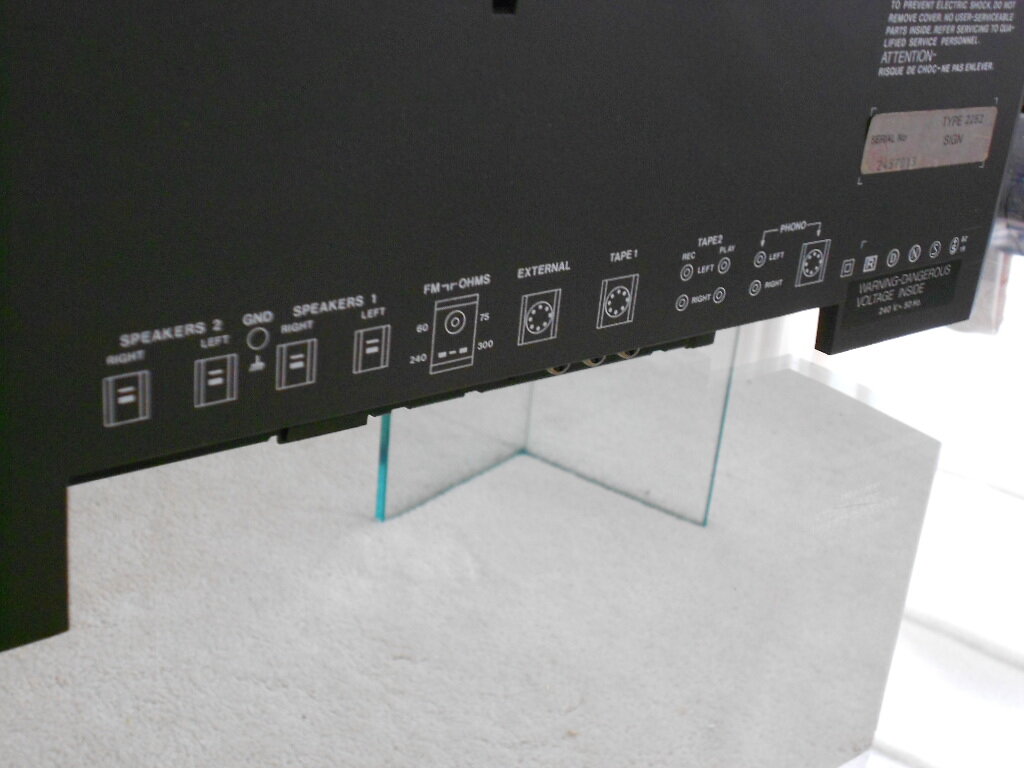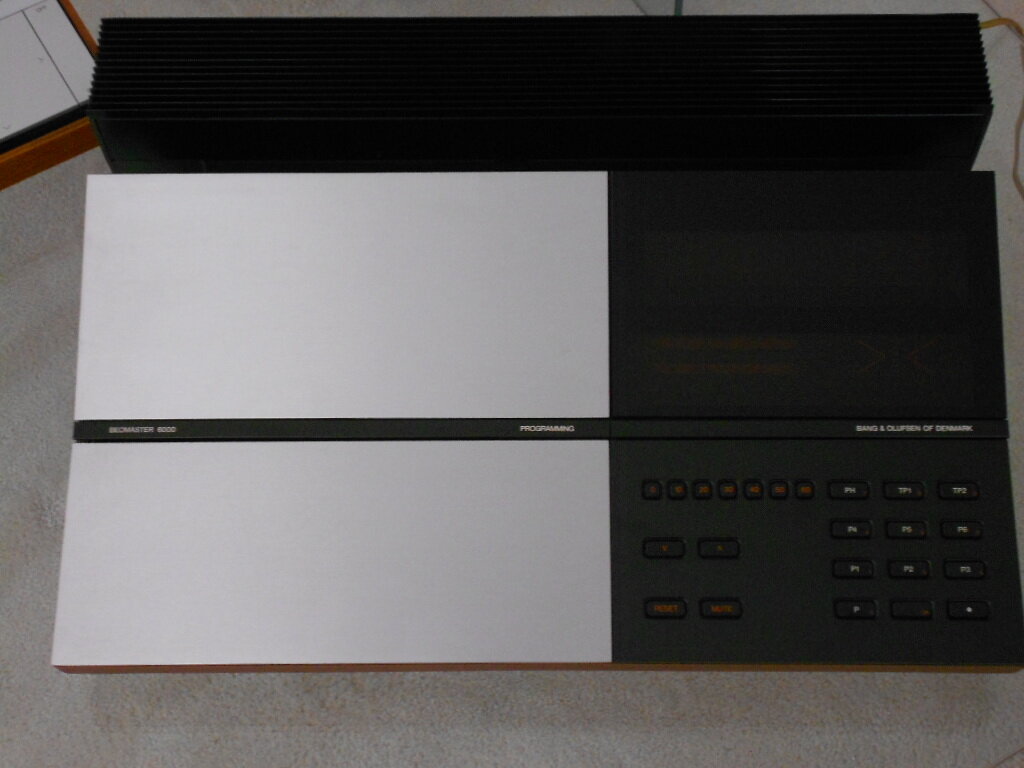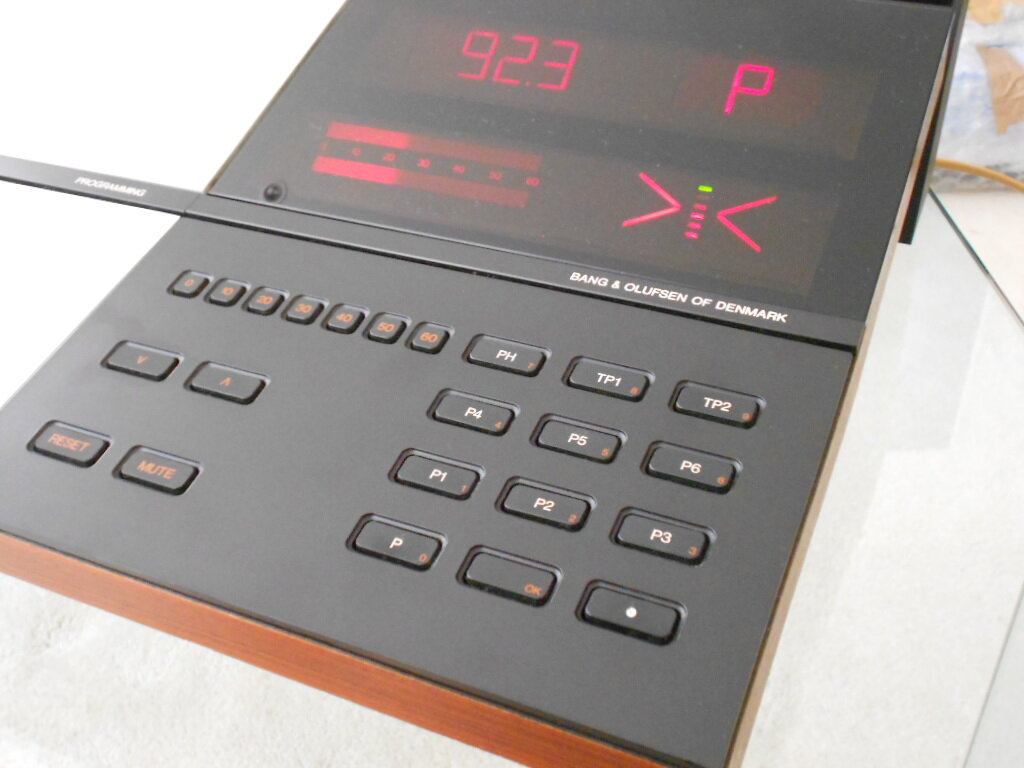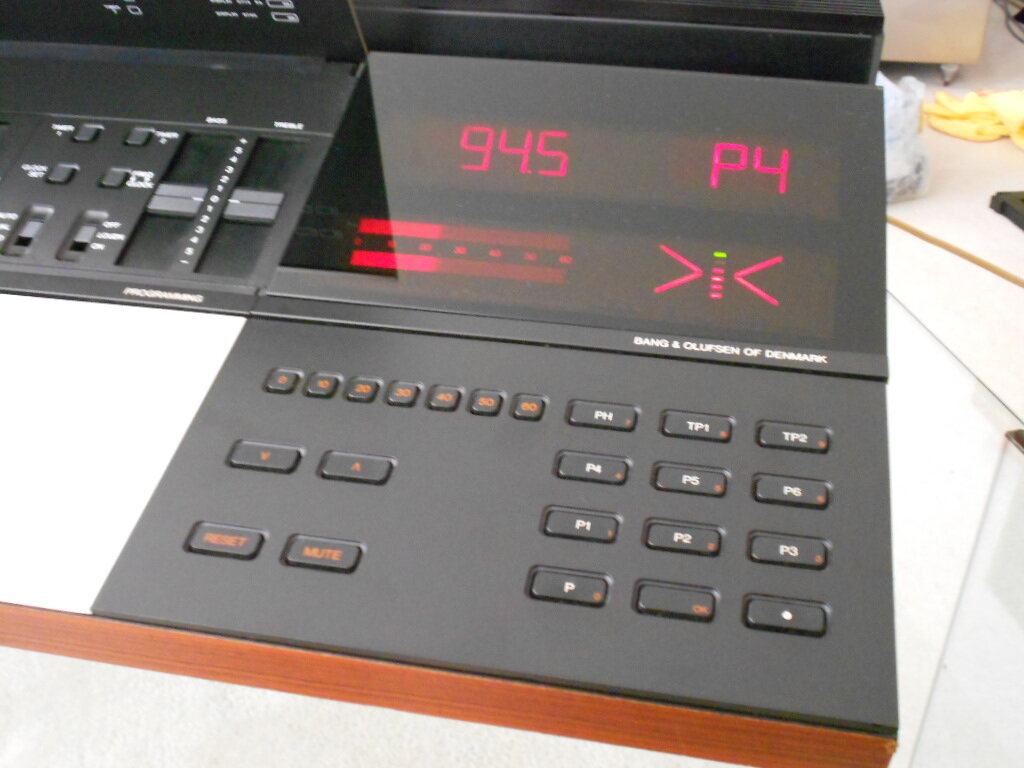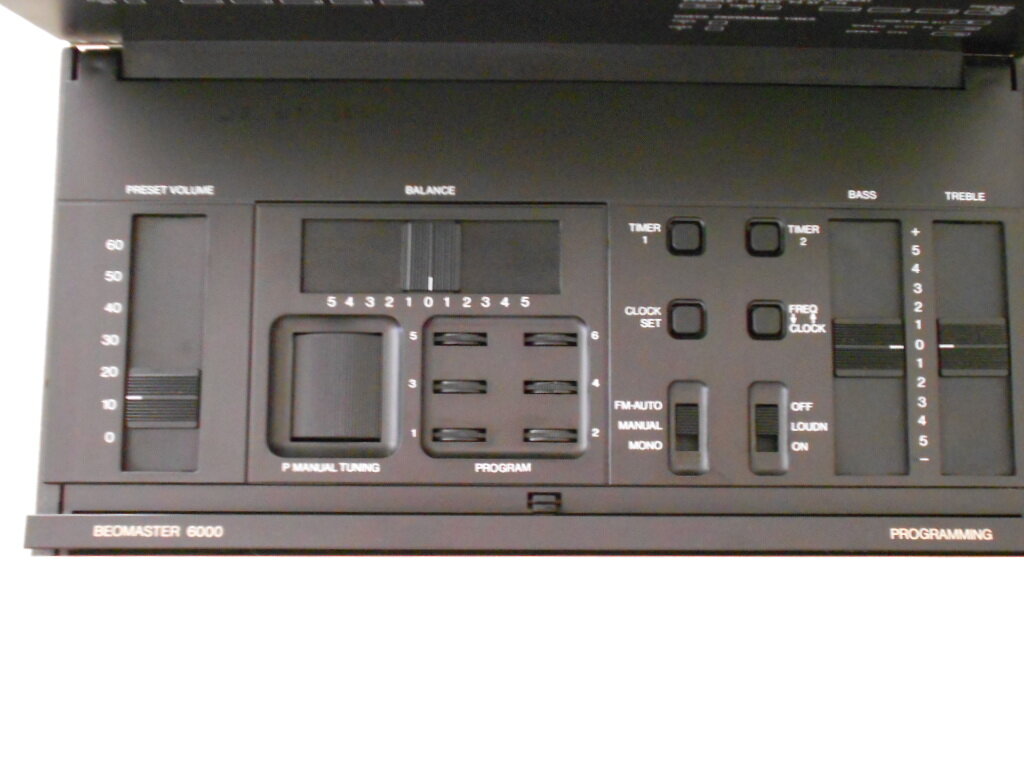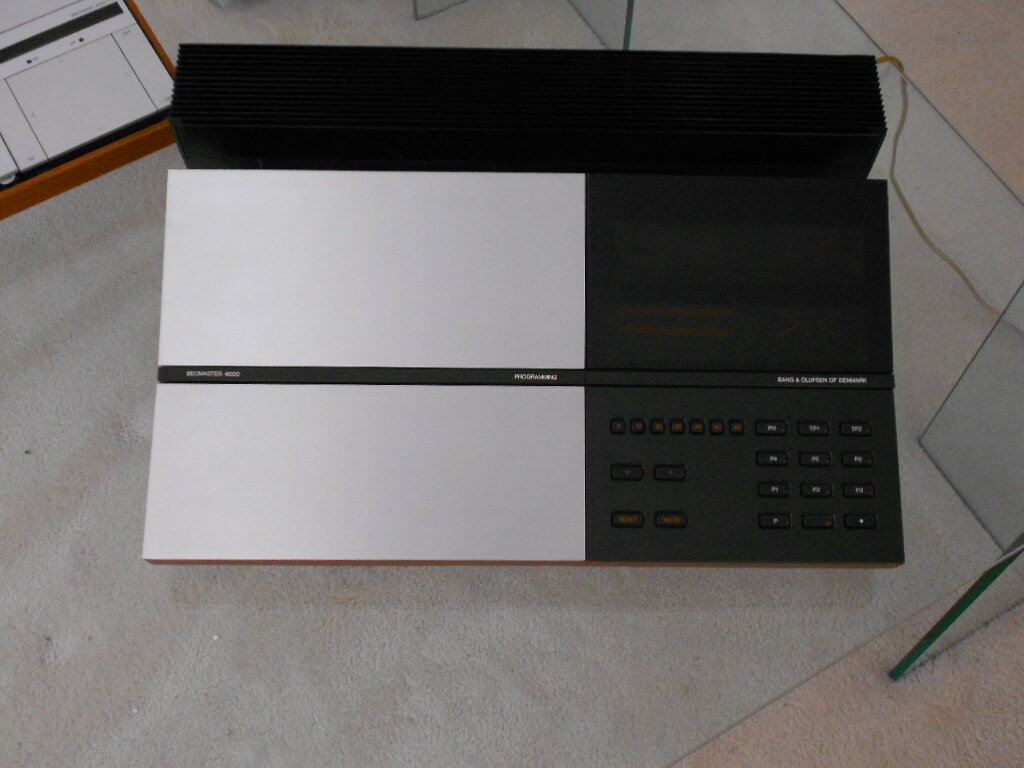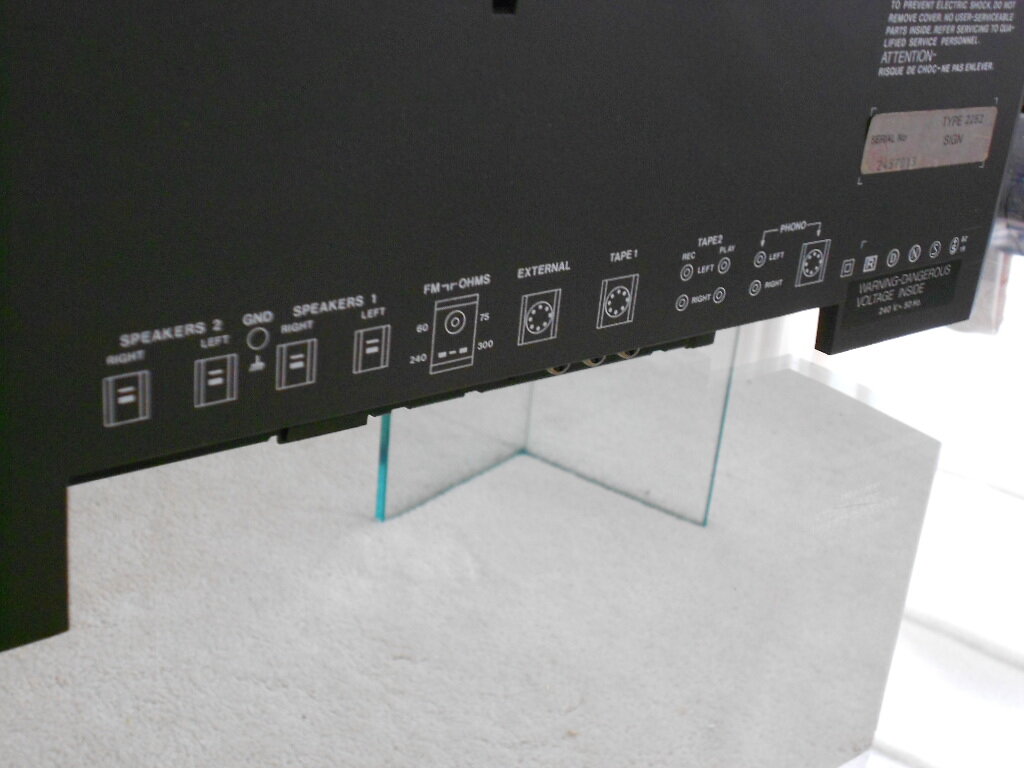 Bang and Olufsen Beomaster 6000. Rosewood.
The Beomaster 6000 formed part of a matching series of technically sophisticated units produced by B&O between 1981 and 1986. It provides a healthy 75 watts/channel into 8 ohms, enough to power the vast majority of speakers in a domestic environment.
Beneath the hinged aluminium top panel are controls for bass and treble adjustment as well as 6 FM tuning presets, and a default volume level adjustment. This controls the volume level of the receiver on switch-on. Electronic source selection is available by the black push buttons on the top right panel. In addition, on this same panel, are quick selection volume settings as well as the main up/down volume buttons. There is also switching for 2 tape decks and a record deck (MM input). An LED display shows the frequency to which the radio is tuned, and there is also a signal strength and "tuning balance" meter to aid accurate tuning.

The B&O datalink system is fitted to the Beomaster 6000 allowing remote control of Datalink capable sources (eg Beogram 6002), and source selection control of the receiver by these sources. For instance, if "play" was pressed on the 6002, the Beomaster 6000 would automatically come on from "standby" with "phono" selected as the input. The volume level would be at the preset point previously set by the control on the receiver.

This Beomaster 6000 is fitted with infra-red remote control, which at the time of the receiver's manufacture, was an expensive optional extra. The supplied remote control handset allows for volume adjustment, including 3 of the preset levels. The 6 FM pre-sets can be selected, as well as record deck and tape deck sources.
This unit is in excellent condition and includes the original manufacturers manual.
SPECIFICATION
Continuous power output per channel: 75 W at 8 ohms
Total harmonic distortion: < 0.08 %
IHF Intermodulation: < 0.05 %
Bass control at 40 Hz: +/- 11 dB
Treble control at 12.500 Hz: +/- 11 dB
Power supply: 240V/50 Hz
A.C Power consumption: 50 - 320 W
Dimensions W x H x D: 52.5 x 15 x 38cms
Weight: 14 kg
Connections: Speakers 2 sets: DIN Phono: DIN Tape 1: DIN Tape 2: Phono, Line in/out: DIN Headphones jack ¼ inch