Threshold S500 Power amplifier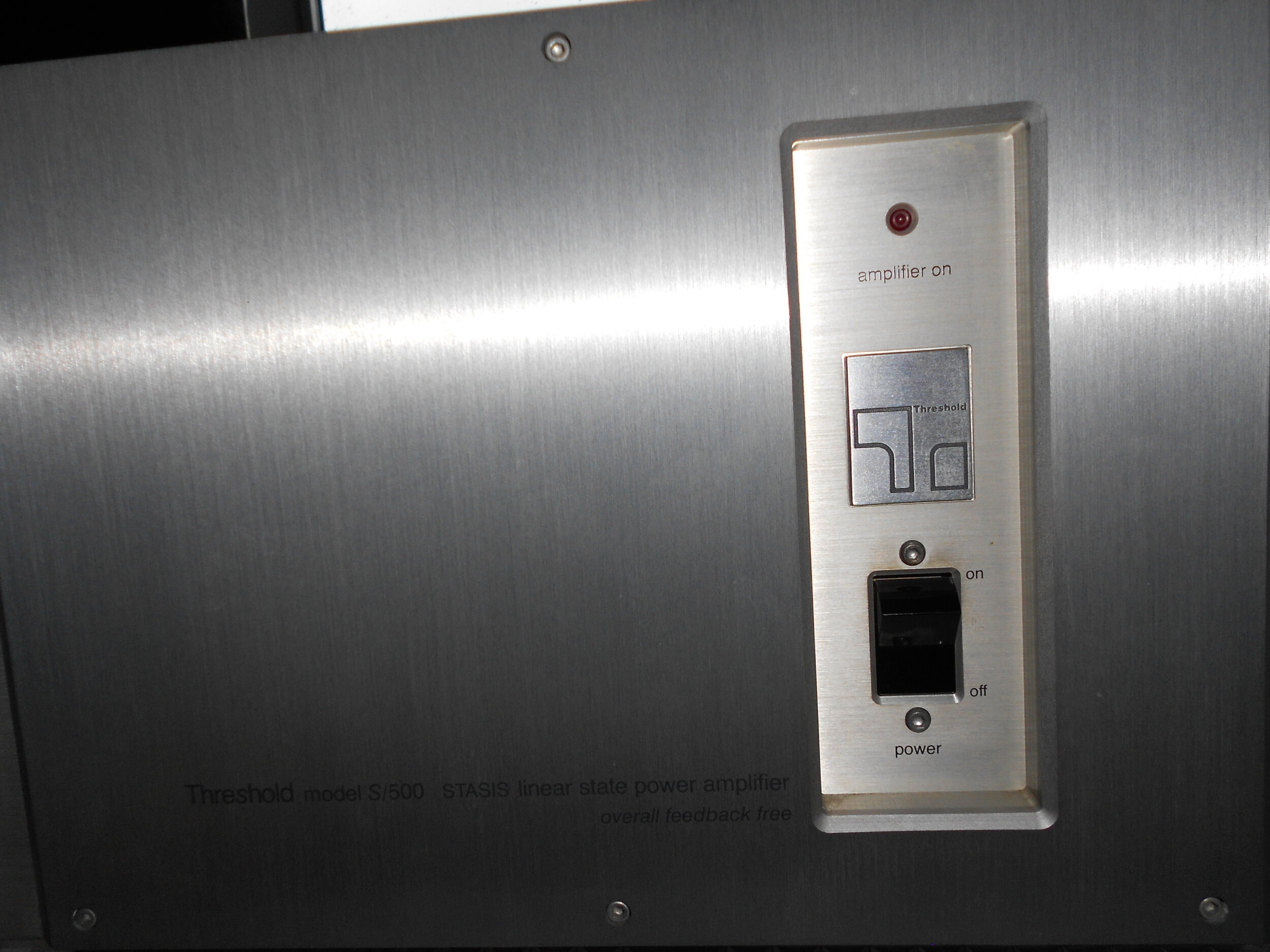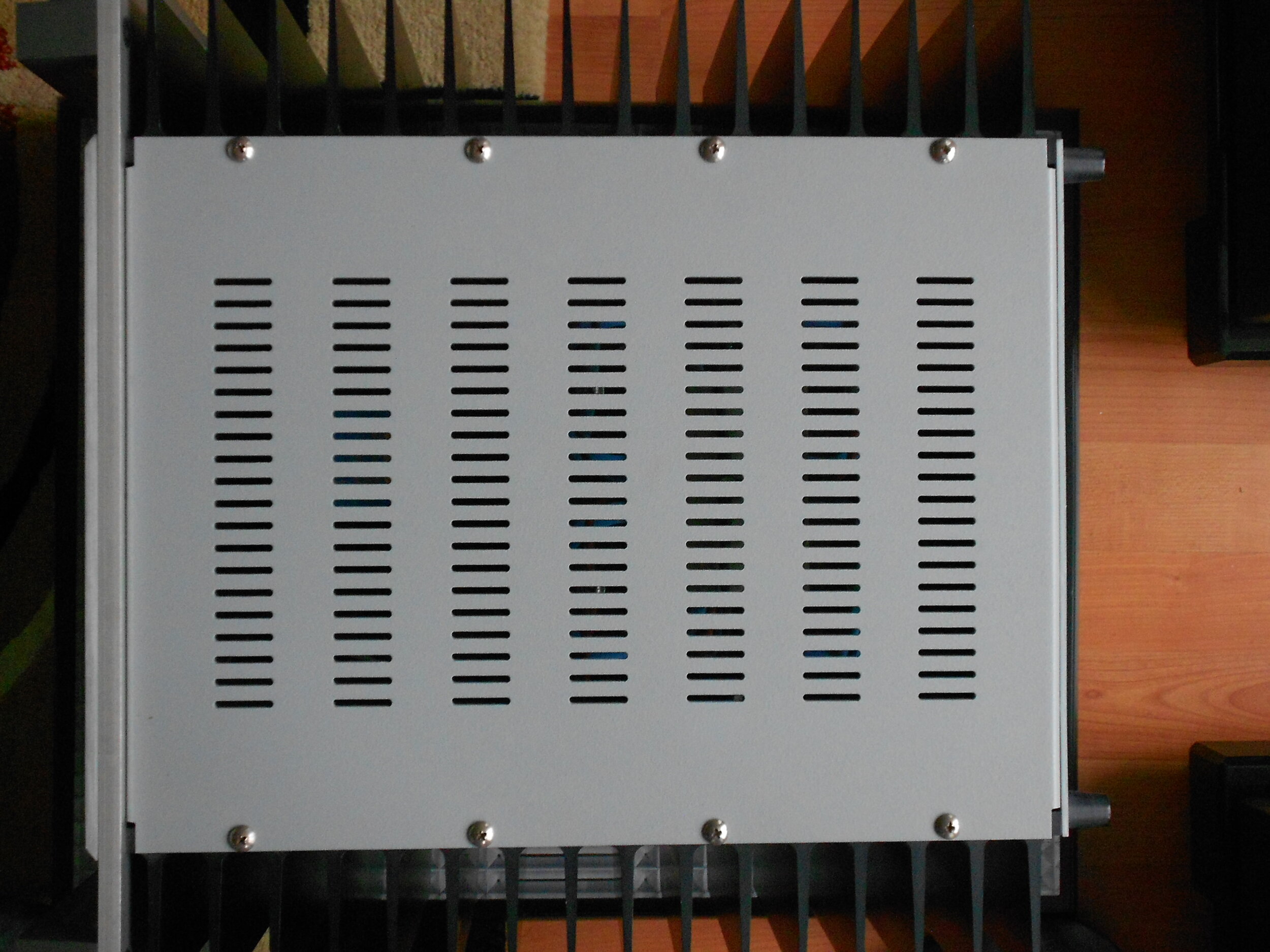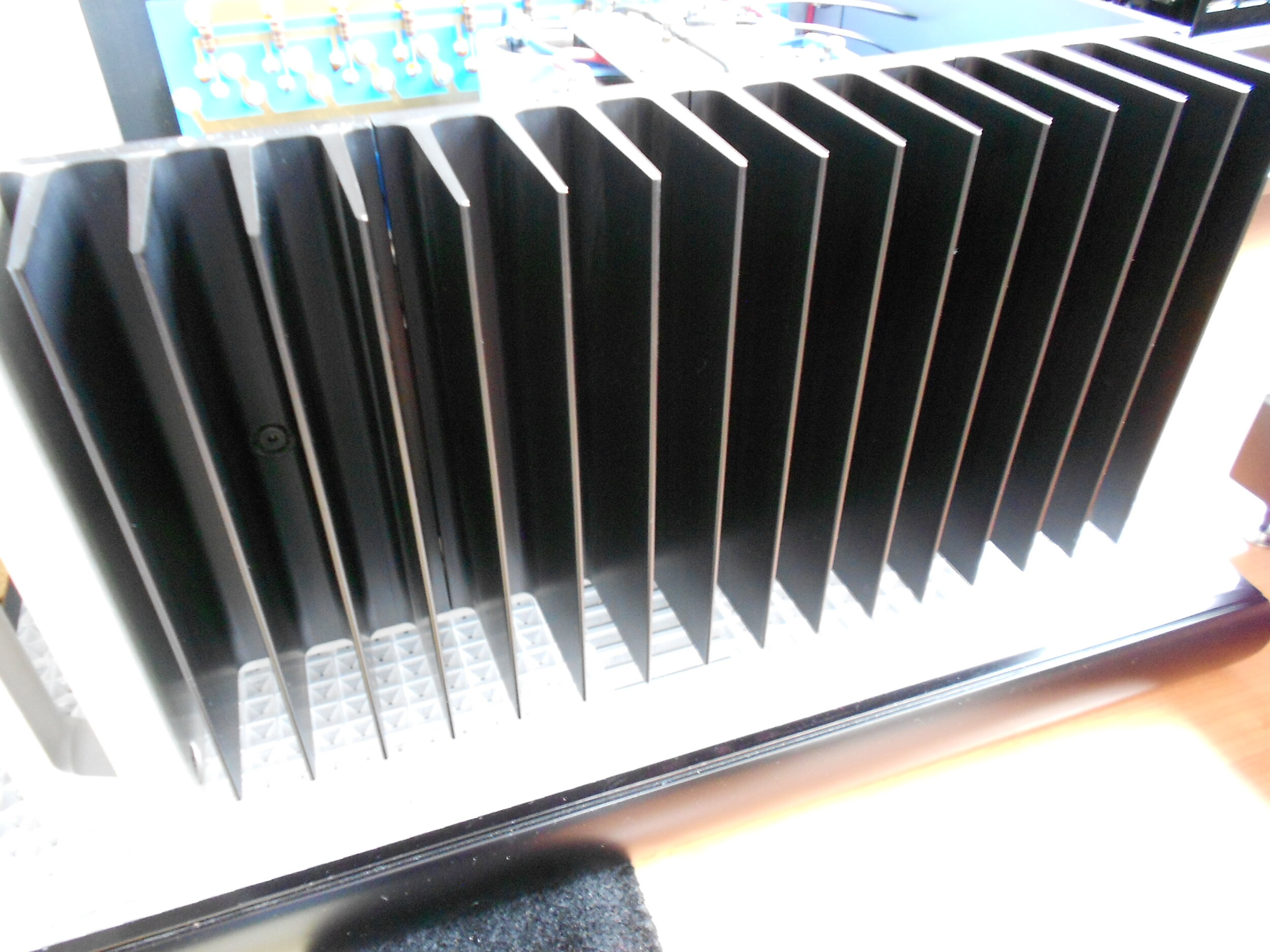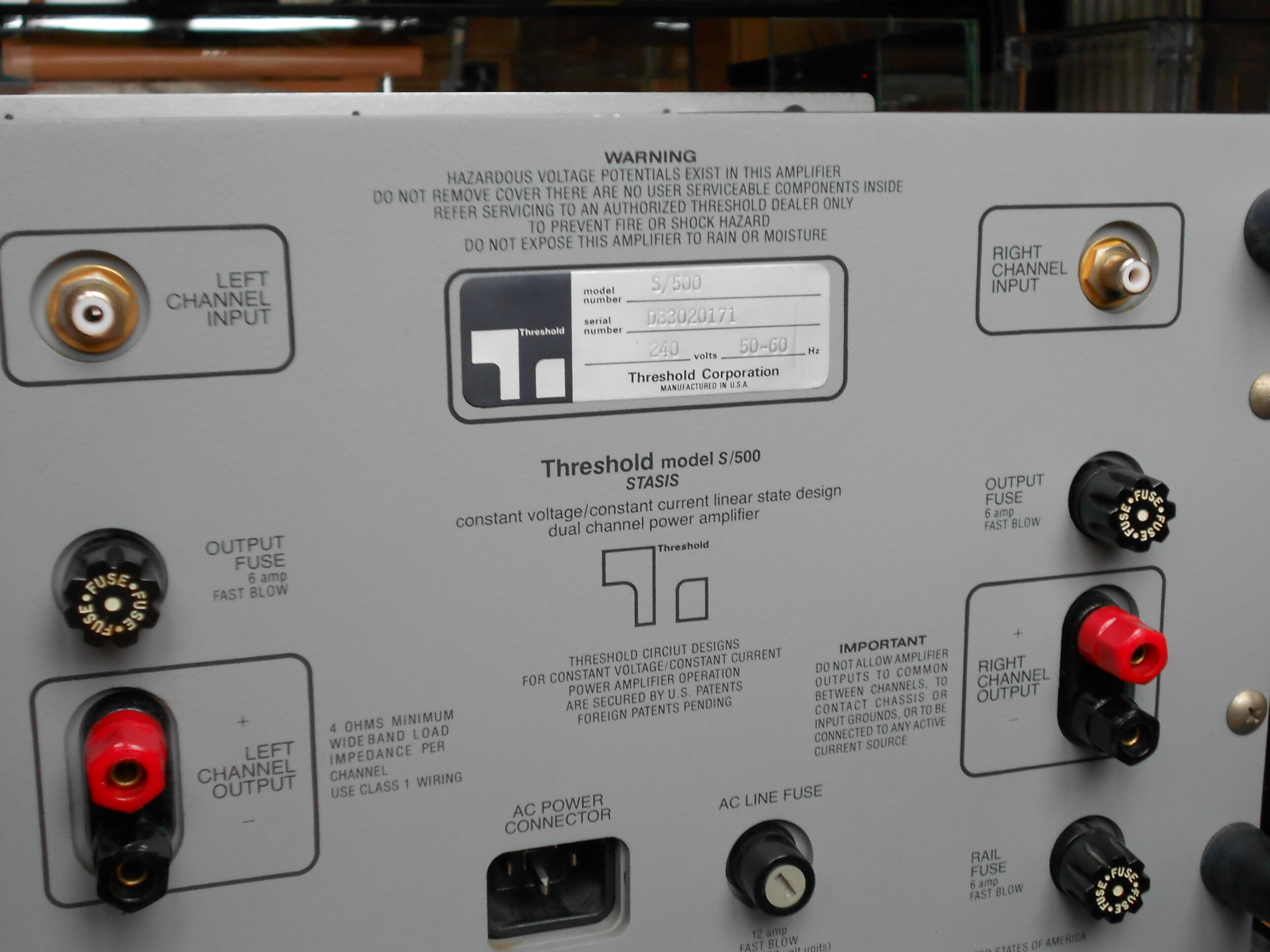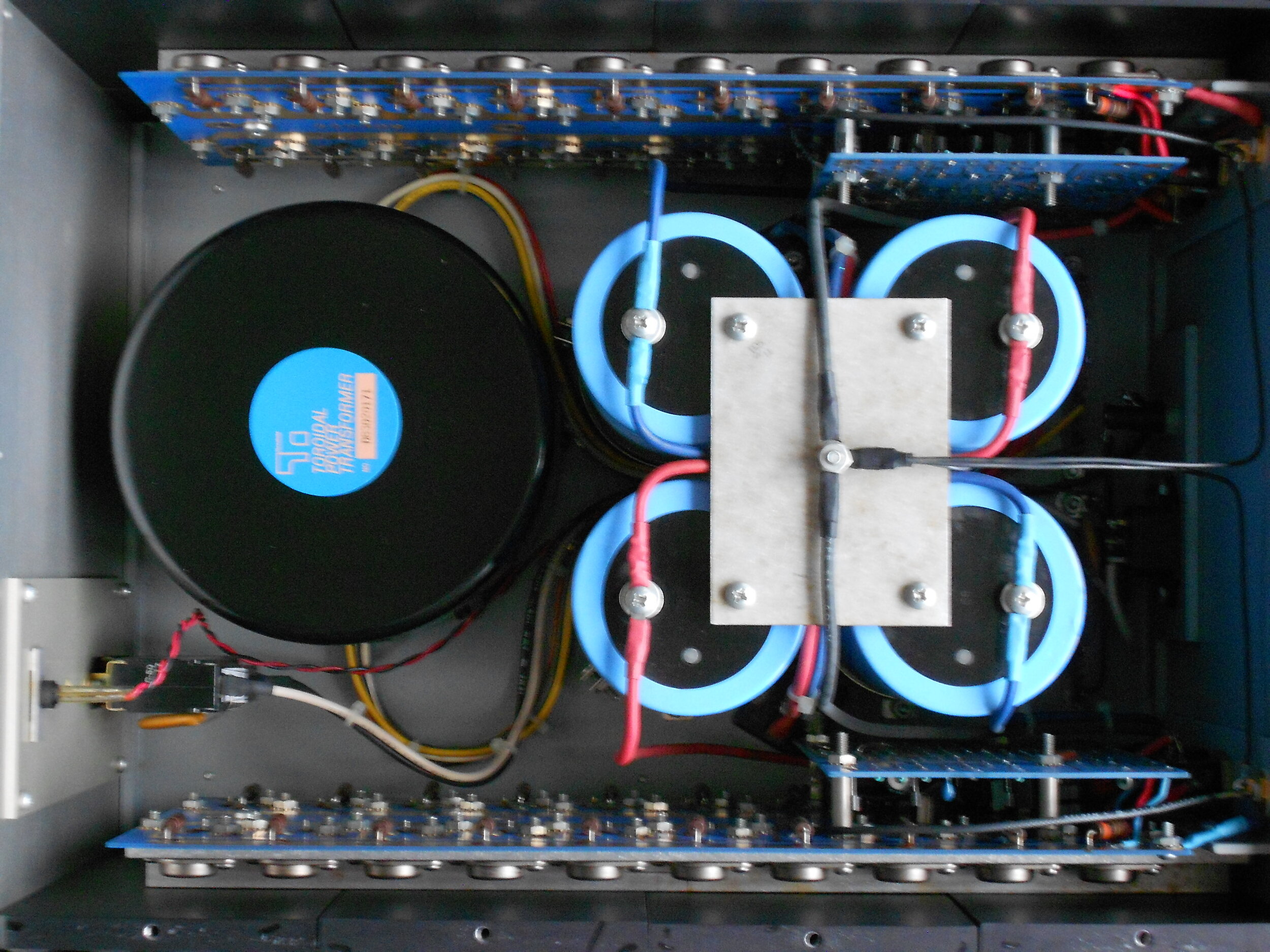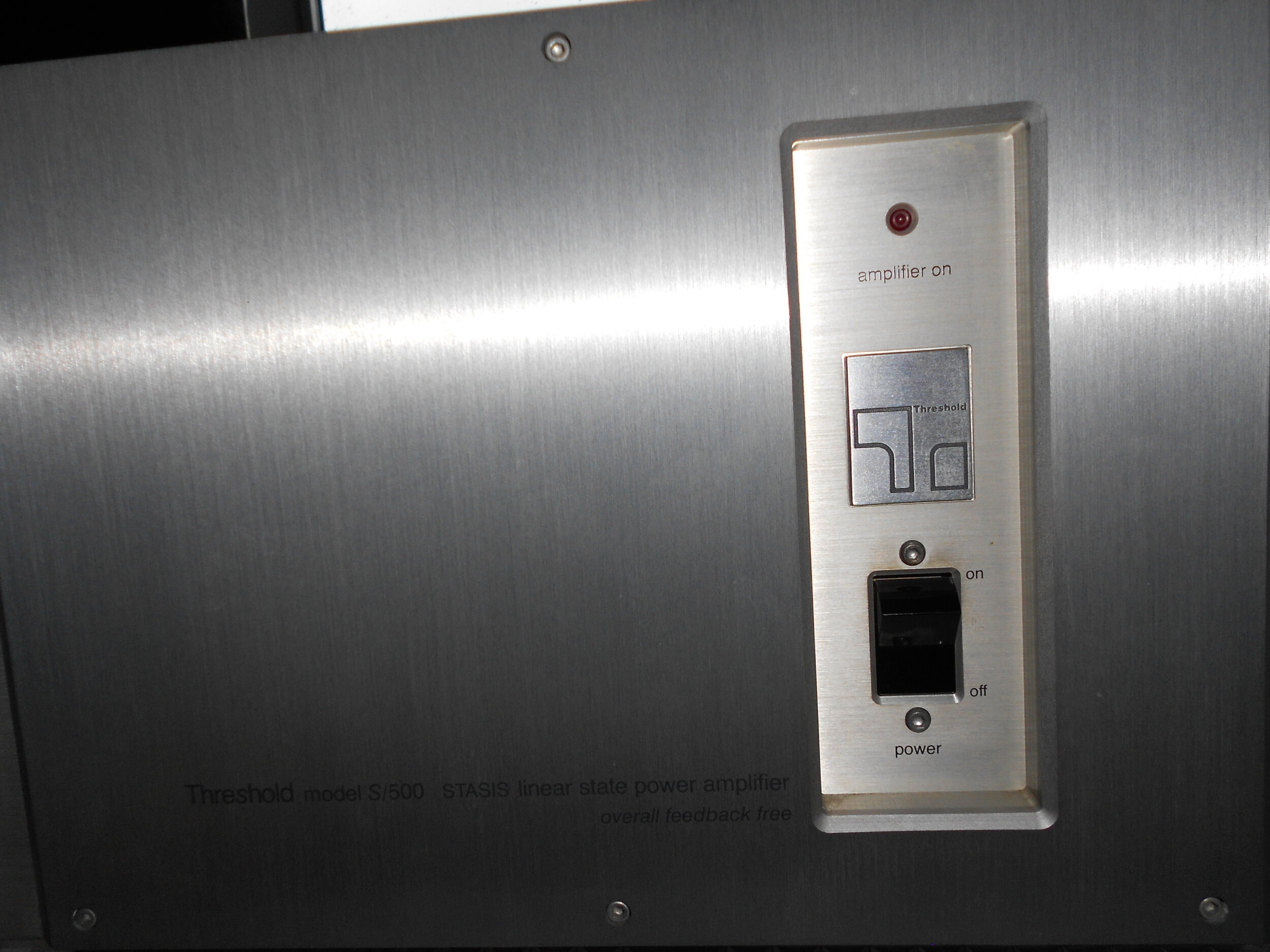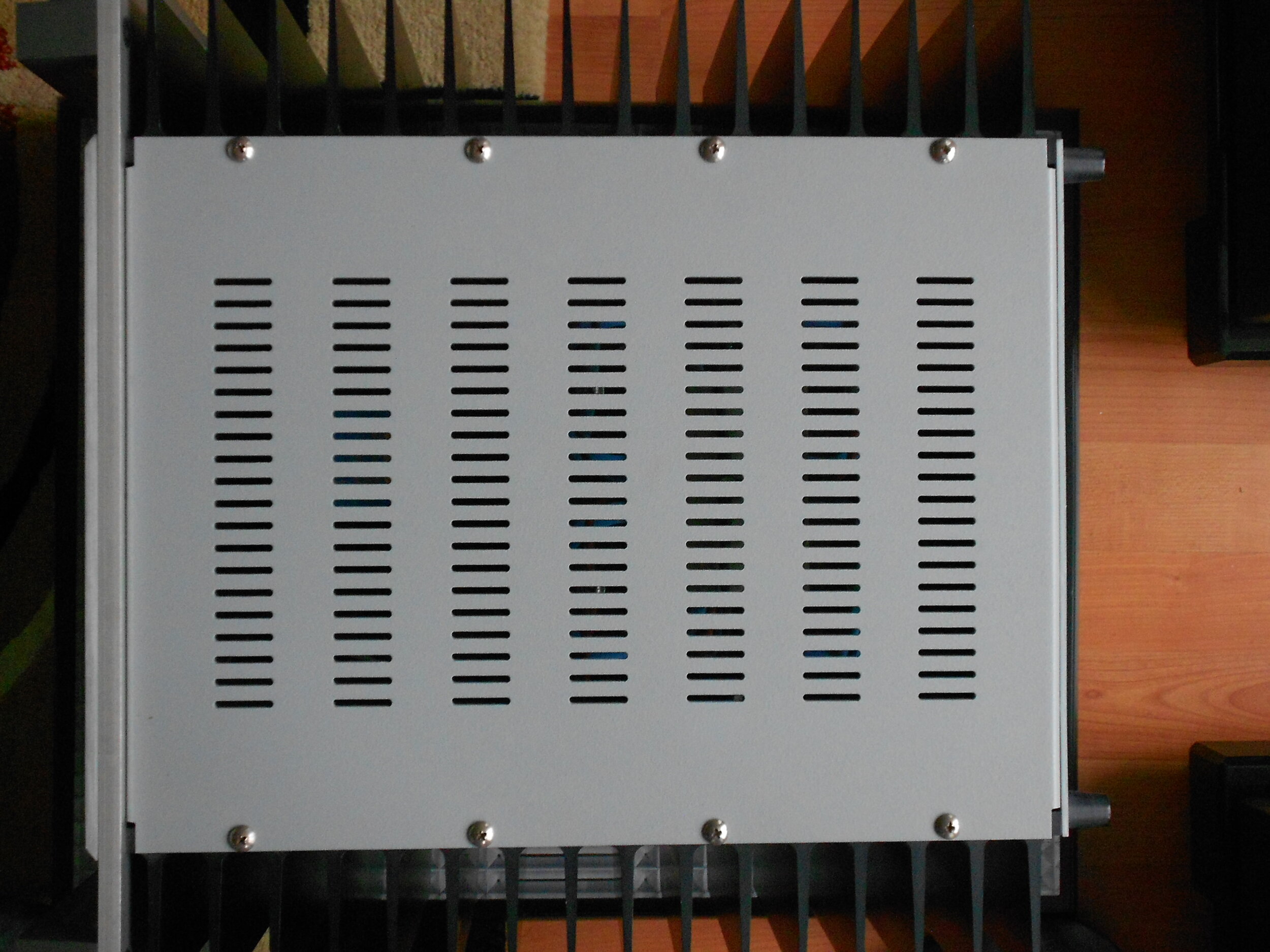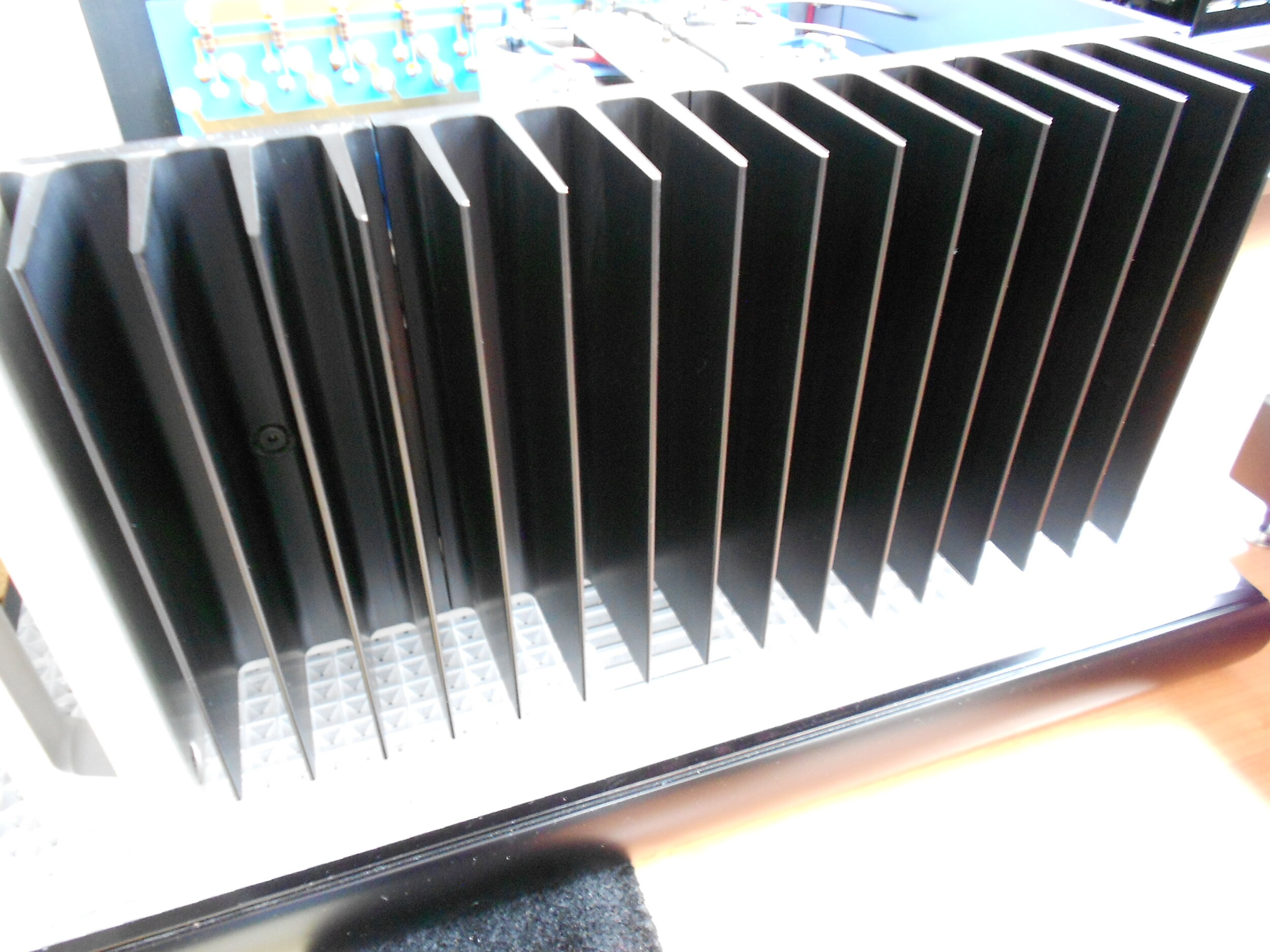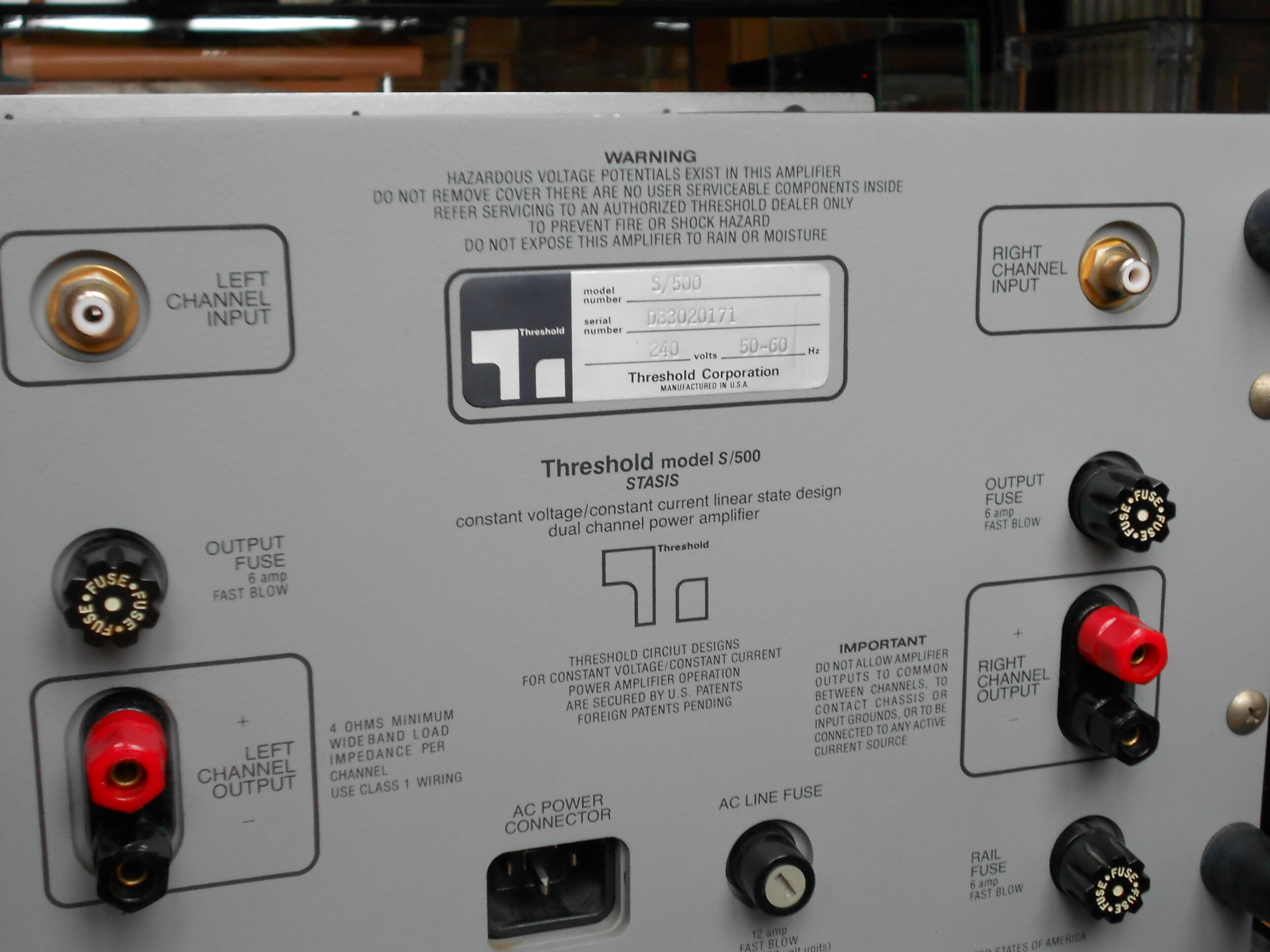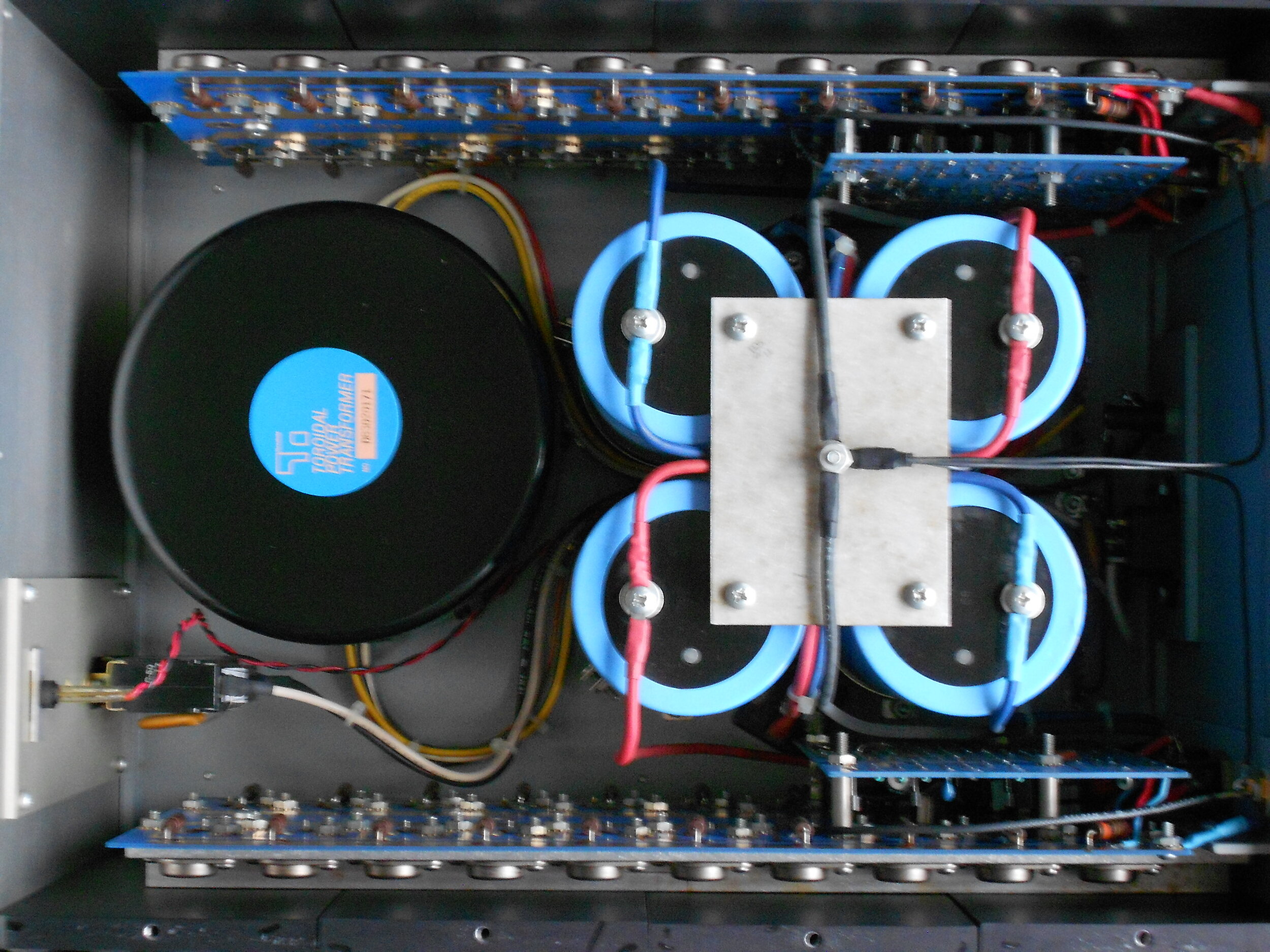 Threshold S500 Power amplifier
**The quoted price includes the Threshold FET Nine pre-amplfier in black. It's in similarly excellent condition.
This Nelson Pass design was built between 1983-1988. The amplifier is of the usual Nelson Pass minimalist design which the reduces circuit complexity and signal path. This is a powerful design which is beyond what can be realized in a pure Class A operating mode so whilst operating in Class AB1, it retains a heavy bias so that it operates in Class A during quieter passages with great emphasis to avoid or minimize switching effects.
The output stage employs fast power devices with high safe operating areas, each rated by the manufacturer at 20 times the actual usage in the amplifier. This results in a greatly extended operating margin in which the output transistors remain unstressed, resulting in lower distortion and greatly extended life.
With this immense reserve margin of power, the amplifier is capable of great signal accuracy into any load regardless of its impedance or reactance characteristics.. In addition it's not necessary to impose active protection to safeguard the output stages or to impose fuses ( and their measurable modulation distortion) between the output transistors and the loudspeaker.
In conventional amplifier designs, the output damping factor is derived through feedback. Because feedback loops are made stable by reducing feedback at higher frequencies and by the imposition of output inductors, the damping factor of such an amplifier can decrease to surprisingly low values at higher frequencies.
It is not a correct assumption that damping is only required at low frequencies for LF speaker unit control. A good damping factor is required at higher frequencies where some speaker designs allow the load impedance to drop to as low as 0.5 ohm, typically on some electrostatic designs. The presence of a good damping factor will benefit speakers operating at higher frequencies to produce less distortion and improve transient response.
The S500, as with other Threshold models at the time, did not derive their damping from global feedback or use an isolation inductor, Their damping maintains its high value across the entire frequency band.
Threshold Stasis amplifiers are equipped with custom manufactured toroidal transformers that are capable of providing twice their continuous rating for long periods of time. This ensures that the transformer is able to source a constant voltage under any load demand encountered by the amplifier. The output of the transformer passes through 35 amp diodes and is smoothed by high quality capacitors. Voltage fluctuation under musical conditions into 4 ohms rarely exceed 5%.
This example is in superb condition inside and out as can be seen from the photos. The manufacturers original user manual will be supplied.
**The quoted price includes the Threshold FET Nine pre-amplfier in black. It's in similarly excellent condition.
Specification.

Rated Output Power : 250 watts per channel. Both channels driven at no more than 0.1% distortion into 8 Ohms resistive or reactive impedance.
Bandwidth Response : Halfpower (-3 dB) points at 7 Hz and 100 kHz.
Slew Rate : 50 volts per microsecond
Output Transistors : 20 transistors per channel. Transistors are ultra-high speed 200 volt 20 ampere rated power devices.
Output Current : 12 amperes continuous, 100 peak amperes per channel. All continuous ratings are fuse governed.
Power Supply : 1,000 watt toroidal transformer, 120,000 microFarads storage capacitance.
Input Impedance : 75,000 Ohms.
Output Impedance : Less than 0.1 Ohm 20 Hz through 20 kHz
Gain Factor : +26.6 dB
Noise : No greater than -100 db, unweighted, referenced to
rated output.
Permissible Load : Operation is allowed into any load within limits imposed by power supply and rail fusing and/or
thermal protection.
Dimensions : 17 1/8" deep, 8 3/4" high, 19" wide.
Weight : 78 1/2 pounds.